Honeymoons and Romance
Honeymoons and castles are a perfect combination. Over the years, we've become experienced at tailoring these very special holidays for our clients - some of whom will have just got married in Scotland, and for others it's a romantic celebration ten years after the event.
A few folk look for activity - hiking and mountain biking. Some like a full programme, seeing as much as possible. Others just want to relax. Most will hope to spend their time in places that are both different and memorable ...
Let us know what type of honeymoon will suit you.
Castles and Inns
A castle with a king-size four poster bed is easy to arrange and an obvious highlight. We can just as easily arrange a highland inn, perhaps one that is only accessible by boat. One of our honeymooners memorably caught a brown trout whilst staying in a remote place near Glengarry.
Alternatively, we can arrange a romantic night in the oldest inhabited house in Scotland! Mary Queen of Scots stayed here and there is a built-in secret stairway which provided an escape for priests holding 'illegal' masses in the dark days of the late 17th century. It is now a friendly house with relatively few creaks. No ghosts.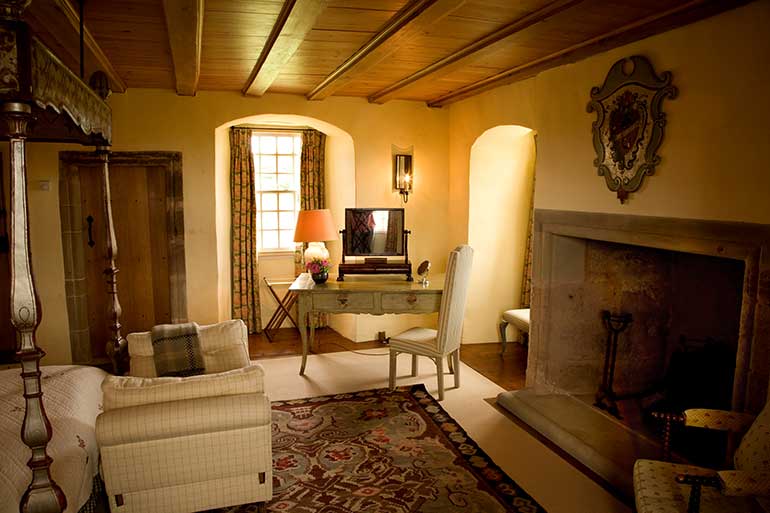 Spend a night in a castle
Islands and Sunsets
Away from history and castles, why not have a few days in the Hebrides, strolling on long white beaches? You won't forget the ever-changing light on the hills and the water, nor the sky in the west as the sun sinks slowly on a long summer night. The Isle of Skye is perhaps the most romantic, and following the construction of the Skye bridge, it is certainly the most accessible of the islands. Skye has a wealth of small hotels and harbour-side inns with outstanding cuisine.
Finally, you may want to include a night in a lighthouse, surrounded by rocks, waves and adventurous folk with rucksacks. Or, by complete contrast, a quiet and luxuriously appointed boat house where you have only the swans for company!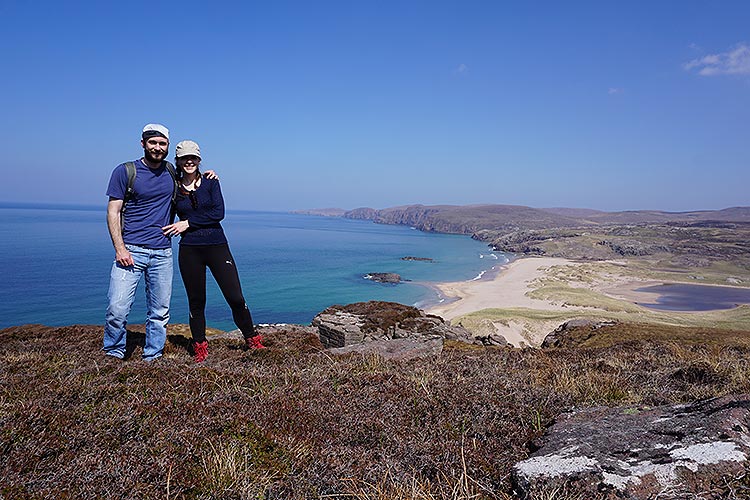 To fix your very special honeymoon or anniversary trip to Scotland, just let us know when you are coming over or fill in our Enquiry Form.