Introduction to Tailored Holidays
Getting each holiday right is important to us. We arrange a trip that goes at the right pace, takes into account everyone's needs, provides a variety of accommodation and scenery - and comes in at the right price. That's what we mean by a 'perfectly tailored holiday'. You can see from the feedback that we are accustomed to succeeding.
We specialise in tailoring holidays to match your interests – whether in history, art and architecture, family history, wine and whisky, food and gastronomy, nature and scenery, sport or simply a relaxed journey seeing the best of what Scotland has to offer. We work closely with a range of experts who provide specialist knowledge and are sometime free to meet our visitors. These include clan chiefs, art historians, crofters, folk musicians, celebrity chefs, wine and whisky critics, historians, soldiers, and many more who can provide unique insights into Scottish culture. Whatever your requirements – a family holiday, a trip with friends or a romantic getaway - we can help.
We will look after you from touchdown to take-off - accommodation reservations, ferries, rental car and perhaps a tour guide or tickets for a specific event.
Most people prefer not to move every night and generally we recommend a two or three night stay in each place. Others ask us if they can tour out from just one location but this often doesn't work. It takes about 3.5 hours to drive from Edinburgh to Inverness and about as long to go from Inverness to the north of the Isle of Skye, so a few moves are normally necessary.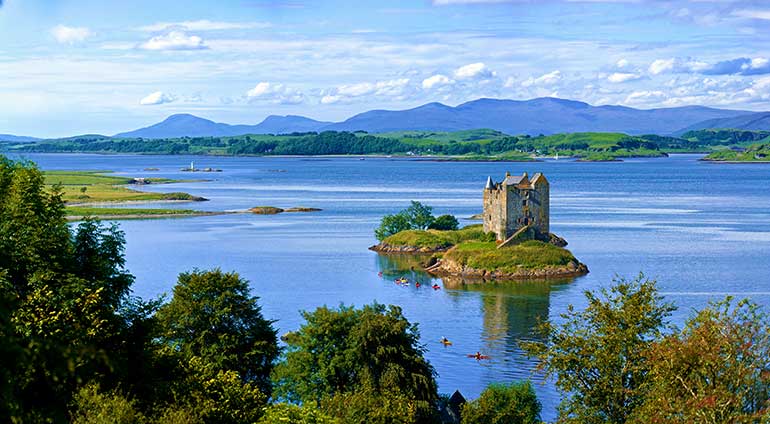 As part of your trip you may like to ...
Savour the company of locals in a traditional Scottish Inn
Discover how whisky is made - and have a dram yourself
Sail up Loch Ness or Loch Lomond
Hear the bagpipes and see the cabers being tossed at a Highland Games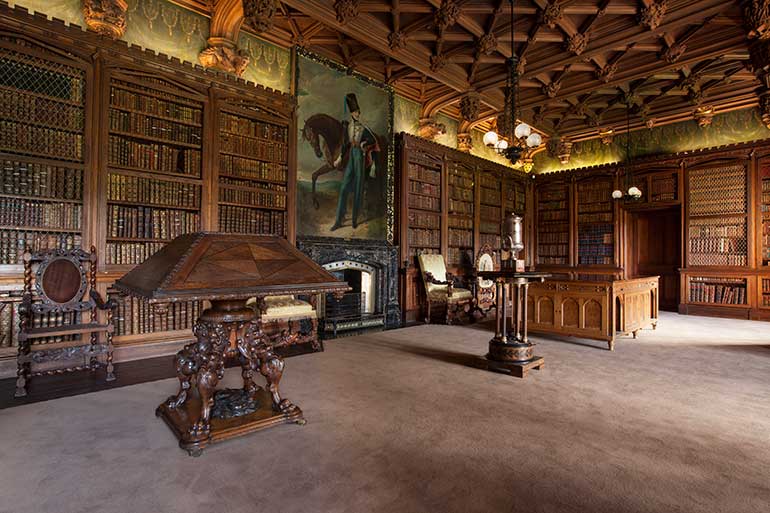 Abbotsford, home of Sir Walter Scott neat Melrose - © Angus Bremner
Example Holiday Costs
So that you have an idea of the costs involved and to give you some ideas to work from, we have priced up several sample holidays:
How to start
Our touring holidays are put together for a particular client with particular dates and priorities. Since we largely use small hotels, inns and B&Bs, each with only a limited stock of rooms, we prefer to make provisional room reservations and offer you a priced up holiday proposal (at no cost).
The way we work is outlined here and to take your holiday plans further, you can either contact us by Email or go to our Enquiry Form.
We look forward to hearing from you!